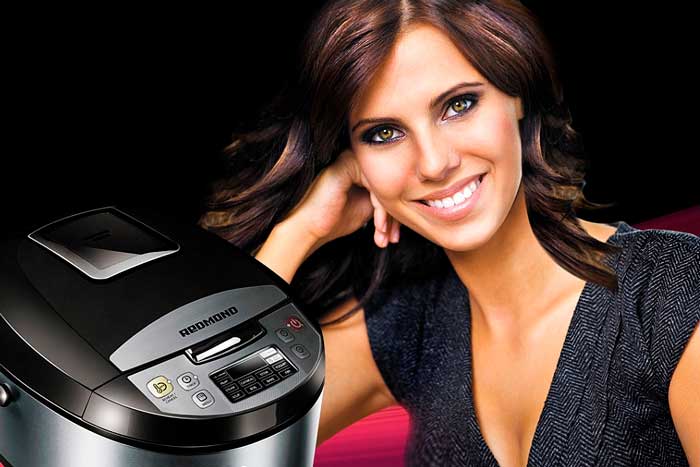 How would you describe your bestest buddy? Someone whom you can trust. Someone you're comfortable with, and it doesn't matter if you make silly mistakes. A true friend who's there for you during ups and downs. Perhaps, he or she could be that one person you can't live without!
A multi cooker is no different. Having one around makes day-to-day living simpler and cooking a lot more fun. You can cook so easily, so quickly, and come up with deliciously healthy meals right when you need it, that it will prove to be your new best friend in the kitchen!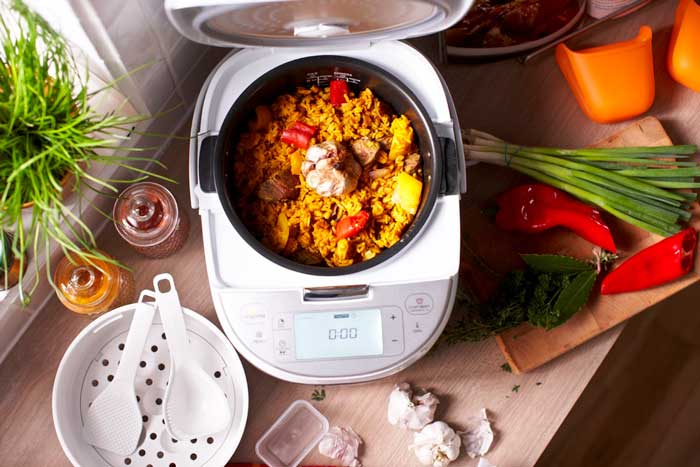 Life Made Easier with A Multi Cooker
One multi cooker interestingly plays the part of many other appliances. You can:
Cook meat, poultry, fish, seafood and vegetables.
Make hearty soup, porridge, colorful rice dishes, perfect pasta, and homemade yoghurt.
Deep fry, saute, boil, slow cook, steam, pasteurise, and sterilise.
Bake bread and pastries, sweets, and prepare baby food.
Perform tedious tasks and overcome the most difficult cooking challenges.
You've Got a Friend
Let us count the ways a multi-cooker lends a helping hand.
1. Micromanaging prepping and cooking in your kitchen is no longer necessary
Time spent in the kitchen is substantially cut back with the ability to select different programs to suit various dishes. Cooking time and temperature parameters can be adjusted accordingly. Simply set, and let your new best friend do the rest! The bowl that a multicooker comes with also contributes to worry-free cooking. If made with high-quality material, food won't stick and cook evenly throughout your chosen program.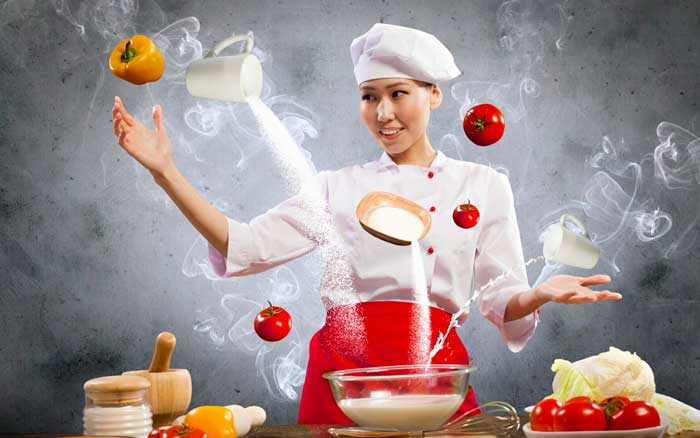 2. You've got everything you need in one package
Multi cookers are primarily designed to replace the good old oven, stove, steamer, your deep fryer, yoghurt and bread maker. It's a smart saver's choice in terms of counter top space and money-wise, with less energy consumed compared to the bulkier appliances. A complete package would typically include a myriad of cooking accessories to suit your needs best. Dishwasher-safe components and the advanced self-cleaning with steam functionality of some models make after-cook cleanups a breeze!
3. Heartwarming goodness and freshness guaranteed
A multi cooker is useful in developing a healthy diet. It lets you cook a variety of delicious and nutritious food for family and guests. Experience the meatiest meals, the freshest flavors of greens, the heartiest soups and most indulging guilt-free desserts. All it takes is a clever appliance to cook meals to perfection!
The multifunctional kitchen gadget does more than promote effortless cooking. The best multi cookers around have features such as Keep Warm to prevent dishes from spoiling and ensure safety of the food you serve. The Reheat function allows for a quick and easy meal right out the fridge.
Time Delay empowers you to set your multi-cooker to finish cooking when you want it to. While food is kept nicely warm or steaming hot until lunch or dinnertime, you are likewise protected from accidental burns with the unit's heat-insulated housing.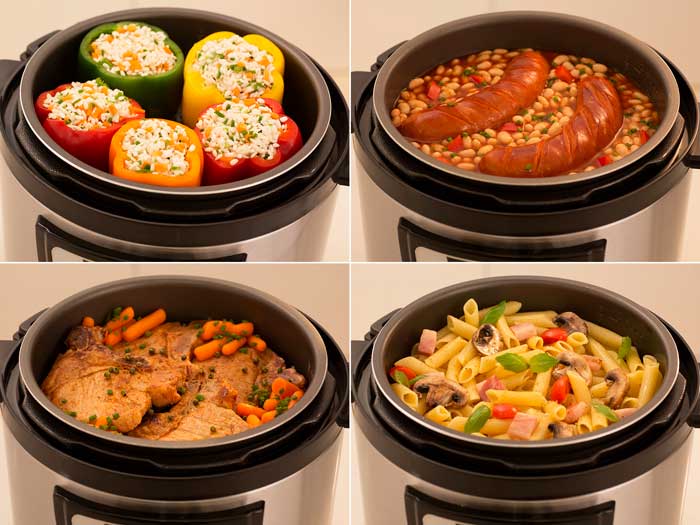 4. A multi cooker can bring out the best cook in you!
Cooks of all levels have the luxury to explore multi cooker recipes for each meal of the day. Try more challenging dishes as you advance, and keep on cooking! While you're at it, why not come up with your own recipe? A dish founded on ideal combinations according to your own standards and taste.
Your new kitchen partner can be your daily source of daily cooking inspiration, pretty much like how your best friend offers encouragement and believes in you. It can be as easy as having a simple cake recipe base, then smothering with your idea of an awesome filling plus toppings! Once inspiration strikes, anything from simple recipes to the more complicated creations can very well produce your own ultimate cookbook.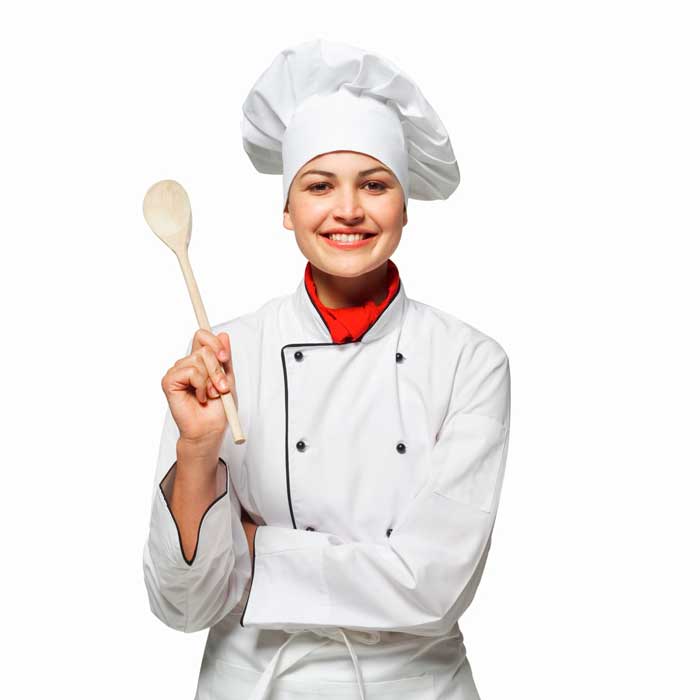 One of today's most innovative multi-cookers is brought to the market by REDMOND. The RMC-151E model is packed with customizable cooking programs and safety features. You can count on the 100 Recipes Cookbook for fool-proof step by step procedures and helpful tips from professional chefs. A deep fry basket, steam basket, measuring cup, bowl removal tongs, yogurt jars, serving spoon and stirring paddle (with holder included!) are at your disposal. The multi cooker extends its usefulness for the visually impaired with its "Voice guide" function and tactile control panel marking.
For an ever-reliable multi cooker, invest in any one of REDMOND's selections at our website, and it'll be a lasting friendship with great daily adventures to look forward to!