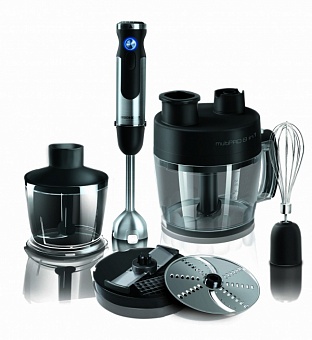 A food processor is a brilliant multi-tasking kitchen appliance that'll make you wonder how you've actually lived without one. It is capable of relieving you of kitchen struggles and making you feel like one awesome cook! Here we count the fantastic ways you can use this machine, which are the very same reasons why you'll love a food processor for all the magic it can do.
1. Purée Soups and Sauces
Cut up all the ingredients you want for a thick soup base or sauce like:
carrots;
onions;
celery etc.
They'll quickly be pulverized and blended into smooth and silky creaminess. Nutrient-dense food that comes out does the trick for the pickiest eaters!
2. Prepare Pesto, Salsa, Dips, and Spreads
What's a salad without dressing? It's simply something you can't do without, but you can do away with all the chopping and grinding with a handy food processor! Let it do the arduous task and get a nice dressing to enhance your meal. Enjoy a customizable pesto spread where you can put on almost anything you want.
3. Make Pasta Dough
Making pasta dough is surprisingly easy and with less mess using a food processor, you probably won't be trying any other method again.
4. Make Homemade Mayonnaise
Skip the condiment aisle for you can whip up mayonnaise that's better than store-bought varieties. It's fresher and healthier, being free of emulsifiers and preservatives contained in most jars.
5. Grind Meat
Grinding meat yourself is a cheaper and safer way to prepare meatballs and your favorite burgers. Use sirloin, chuck or any other portion you prefer. Simply cut whole pieces of meat into chunks then freeze until its edges are stiff. Pulse the meat in the food processor until it is coarsely ground.
6. Grind Whole Grains into Flour
Though not as perfect as an actual grain mill yields, a food processor works fine for specialty flours in small batches. You can turn rolled oats into gluten-free variety and use this flour to make banana pancakes.
7. Grind Nuts
Chopping nuts by hand is one of the most annoying things to do. You can easily deal with this troublesome task and produce cups of finely-chopped nuts with a food processor. Just pop the nuts in and let them whir around for a few seconds. You can even create amazing dough out of it!
8. Make Nut Butter
Keep grinding nuts a bit more past the floury stage, and you'll ultimately come up with homemade nut butter! Transform that boring bag of almonds into dreamy almond butter, or use pretty much any nut or seed you love.
9. Shred Cheese
Shredding whole blocks of cheese can be done in a breeze. The food processor gets done in a matter of seconds to help you make casserole or a similar recipe. You can grate just about anything, such as carrots and potatoes in this versatile kitchen tool!
10. Make Bread Crumbs or Cookie Crumbs
You'll never have to buy a pack of bread crumbs again. Cut up bread and cookies or graham crackers effortlessly in a food processor for a delicious mac and cheese topping or cheese cake crust.
Get the best food processor at our site to make the most out of your new kitchen partner and attain the best results!
Getting the right juicer to suit your needs and lifestyle can be deemed an investment for long-term wellness. A smart shopper will consider the company and its reputation, and go with trusted brands like REDMOND. Discover the best juicers made available to you at our online shop and start your journey to healthier living!