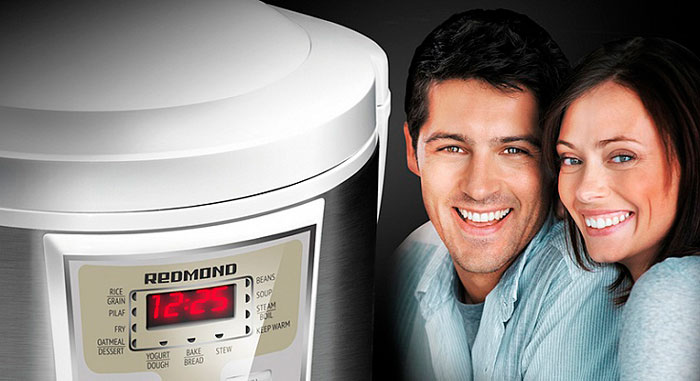 Chocolate cake made in a multi-cooker? Talk about baking made easy! Multicookers are similar to slow cookers, only it can function like most other appliances you may or may not currently have. Basically a whole kitchen in one, you can steam, boil, fry, simmer, roast, slow cook, pressure cook, make yogurt, bread, and bake cake. It's just a matter of pouring all ingredients into the pot to come up with some seriously rich and decadent dessert. Never miss on these original chocolate cake recipes for ultimate indulgence.
1. Classic Chocolate Cake
This quick and easy recipe yields chocolate cake to perfection. A few tweaks and twists leads to tons of chocolate cake variations to your heart's desire. Go use your multicooker, be inspired and unleash your creativity!
2. Slow Cooker Lava Cake
Cake mix, water, eggs and oil beaten altogether, topped with whisked milk and pudding mix, then sprinkled with chocolate chips. One can't help but fall in love with this warm and moist lava cake!
3. Hot Fudge Chocolate Cake
A no-mixer cake without butter and eggs. Despite being fudgy, the crumb's texture remains incredibly soft and light as the cake bakes at the ideal temperatures within the multicooker. It's the perfect party cake you can easily make during the event right in time for dessert. Serve moist and gooey chocolate cake dripping with hot fudge with vanilla ice cream for a delightful treat!
4. Choco-Cherry Cake
Slow-cook this simple velvety chocolate cake topped with cherries for a dreamy dessert. All you need are three ingredients blended together:
• pound cake mix;
• melted butter;
• water.
Spoon the batter over cherry or any other pie filling placed at the bottom of the slow cooker pot for fruity and chocolatey goodness.
5. Triple Chocolate Cake
As if chocolate wasn't enough... tripled? Prepare yourself for chocolate heaven! Toss cake mix, instant pudding and chocolate chips together with oil, sour cream, eggs and water into your slow cooker. Serve topped with a scoop of your favourite ice cream, or whipped cream drizzled with raspberry syrup.
6. Baked Moist Chocolate Cake
A rice cooker recipe that eliminates the need for an oven. Yes, you heard that right! Baking cakes is that easy nowadays. Sift or dry whisk all ingredients:
• mayonnaise;
• vanilla;
• sugar;
• flour;
• cocoa;
• water;
• baking soda;
• baking powder.
In just about an hour or so, you'll be enjoying your moist and perfectly baked chocolate cake straight out of the rice cooker.
7. Rice Cooker Chocolate Cake
No eggs and no milk, this rice cooker creation is perfect for vegans and anyone craving for chocolate! Dark chocolate cake topped with frosting or sprinkled with powdered sugar is great with a nice cup of coffee on a lazy afternoon.
8. Double Chocolate Walnut Brownie Cake
There's nothing like eating a freshly-baked warm brownie cake in the comforts of your couch during a frosty night. Sticky, gooey, super sweet, both kids and adults alike will find this double chocolate dessert simply irresistible!
Go with a REDMOND and get the best out of your multicooker! When you're not baking cakes, you can use it to make your main dish, porridge, congee, rice, jam preserves, cocktails, and more.