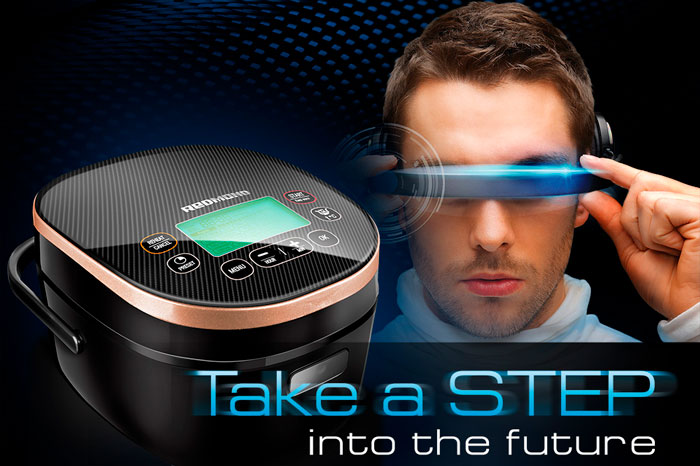 Do you often find yourself trying to throw together a last-minute meal or holiday party? On the other hand, you might actually love prepping for a hearty family dinner during the weekends. You don't really mind spending a little effort to prepare a meal, and have it ready by the end of the day when you get home, or soon as you wake up in the morning. Whether you need a pressure cooker or slow cooker, the best of both worlds is in a multi cooker.
One Tool To Do It All
Multi cookers are today's latest innovation that will fulfill the dreams of any passionate cook. Imagine having a steamer, fryer, stove, oven, slowcooker, pressure cooker, ricecooker, breadmaker and yoghurt maker in one!
At some point, you've probably encountered a kitchen task where you've found the need for a new appliance that can do the job. However, your budget may not easily permit nor do you have any more countertop space to spare. The ultimate solution? A multi cooker.
What To Look For In A Multi Cooker
Start your journey to a higher quality of life and healthier living by getting the right multi cooker to meet your everyday needs:
Size - A 4 to 6-quart capacity would be perfect for a family of four. Larger multi cookers generally require extra time to heat up foods to the ideal cooking temperature.
Wattage - Power determines how fast food can be cooked. Daily use entails a multi cooker of at least 900W, while lower wattages would be ideal for occasional use.
Pressure Setting - This feature allows you to adjust the time it would take to cook different kinds of dishes. The higher it is, the quicker cooking time will be.
Locking Lid - Ensure safety by getting a unit that has more than one locking mechanism over one which simply twists to open.
Steam Release Valve - A steam release valve is essential when using the pressure cooker function, which can be manually turned to release the steam towards the end of cooking.
Cooking Times - Pre-programmed settings for various food types such as pot roast, rice, popcorn, or curry, make things simpler and easier. You can delay start times and let your multi cooker automatically do the rest.
Interior Coating - The pan's interior is the food's main contact area. Most multi cookers come with a non-stick coating, though the quality is not all the same. Look for a well-made pan with thicker coating for better resistance and longer lifespan.
Controls - Bright indicator lights and an easy-access control switch with clear labels altogether make a huge difference in a multi cooker experience.
Cleanup - The parts must not pose any trouble when attaching and detaching for quick and easy cleaning.
While individual families greatly benefit with a multi-cooker, it's one well-rounded cooking appliance which can benefit clubs and organizations that regularly meet over a meal. Wherever you plan on using your new kitchen appliance, REDMOND gives you consistency of results, as well as safety and comfort during use.
You get to enjoy big savings and a wonderful cooking experience everyday by simply making the decision of bringing home a multi cooker!