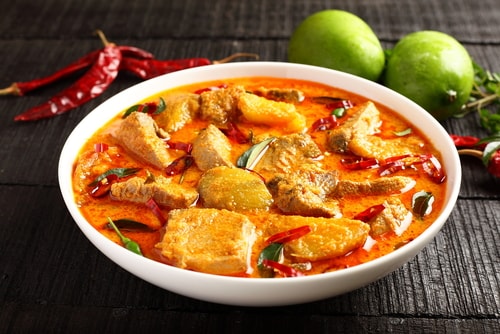 Food For Performance
Food serves as fuel for the high-octane lifestyle which demands energy throughout the day. The aim of a combat sport athlete's diet is to acquire much-needed energy to train and yield best performance, build muscle and recover while weight is kept at a minimum.
To attain this goal, five key components must be met:
Protein Intake. Martial arts athletes need high amounts of protein to build and maintain lean muscle mass. Bodily muscles constantly require energy, and protein from a wholesome diet and supplements will provide a good supply and aid in recovery.
Carb Control. Typically, you'd fill up on carbs before hitting the gym. McGregor's unique diet has made known that when in an aerobic state, our body's primary source of fuel is actually fat - not carbohydrates. That's why the champ consumes meals with substantial protein content prior to workout sessions.
Fruits and Vegetables. A healthy immune system founded on clean eating contributes to the longevity of an athlete's career. The nutrient, antioxidant and fibre-rich foods are essential in muscle repair, recovery, and optimal performance.
Healthy Fats. The good fats account for the majority of energy in longer, more intense workouts. Sources including walnuts, olive oil, flaxseed, and avocado help reduce inflammation, thus promoting faster recovery.
Proper Hydration. Water regulates body temperature, transports nutrients in the blood, and lubricates joints. If a fighter becomes too hydrated, he or she cannot possibly perform at the highest level and the process of re-hydrating will take longer.
Keeping Things In Check
High in protein, low in carbohydrates, enough fruits and vegetables. These types of food make up the ideal meal that strikes the balance between eating to power up for training, faster recovery and weight cutting. It's pretty much what McGregor's diet looks like, with focus on food that will give his body what it downright needs for physical training.
McGregor tells how he always eats good food and does not fancy take-outs, rather prefers quality meat like chicken, salmon, and some steak. He loves drinking coconut water, or simply water to stay hydrated. It's a best practice he observes first thing in the morning. You might be surprised that the mixed martial artist and professional boxer never consumes energy drinks!
His diet may entail trimming down a few things, depending on how far out a fight is. The approach also varies, whereby the UFC champ is cutting weight differently for the boxing ring than he would for MMA events. "The Notorious" is following a lean-and-mean method instead of packing on mass to outsize his opponent.
Connor McGregor doesn't mind a lot of greens on his plate. He likes bananas, an omelet to go with his Americano as late breakfast or brunch, and sweet potatoes or butternut squash to fuel his body with carbs when necessary. He also supplements with protein shakes to ensure he gets sufficient amounts of protein in his diet.
Diet: A Lifelong Commitment
Fitness is a way of life, and McGregor sure knows how to live right. He remains consistent with his diet, whether or not there's an upcoming fight. With a healthy lifestyle rigorously maintained all year round, it's no wonder he rose to fame as an all-round Irish sporting legend!
Commitment to his goal is evident right from the start. He said in the past that he was going to make history, and he did! It took merely 13 seconds, and one punch to knock out his opponent in the UFC 194 fight. He enlisted the help of fighter-turned-nutritionist George Lockhart to see to it that he reaches his daily goals of eating a proper diet.
Ginger and honey chicken, curry and fish, black bean and rice, apple and avocado slices are only some of Lockhart's idea of good food. Not only is McGregor benefiting from every meal, but everybody's enjoying the beautiful presentations that are almost too pretty to eat!
You too can eat like a UFC champion. Make your life as colorful and fruitful, and yourself healthiest, by getting a REDMOND multicooker as your new kitchen partner.