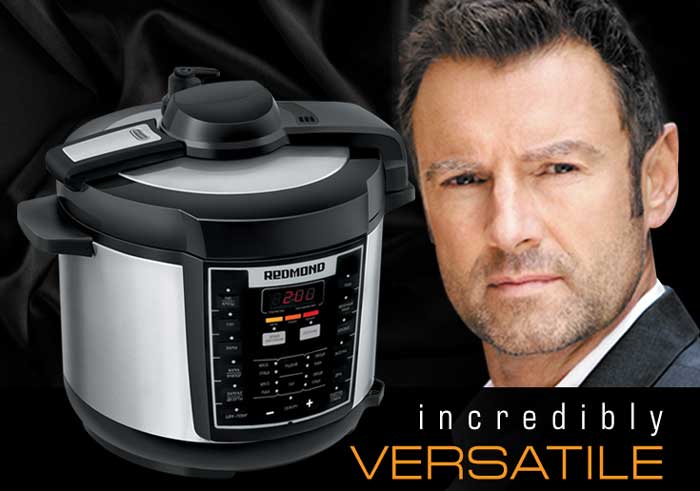 Are you the type of person who would rather think about dinner right before dinnertime? Whether you're the businessman, the independent woman, the juggling mom or dad, boss or employee dealing with deadlines, there's really no excuse not to race with time. However, don't let a busy schedule get in the way of your health! Get a pressure cooker that's made to fit the fast-paced lifestyle. Here are a few tips and guidelines for starters.
What to Cook
Whip up tender meats, steaming soups and the freshest veggies in mere minutes. Stews, beans, potatoes, chili, and almost all sorts of ingredients can deliver amazing meals when cooked in a pressure cooker. The super-hot steam rapidly breaks down the toughest cuts of meat and dried legumes which tend to make normal cooking processes slower. Pot roasts become so tender, it makes you wonder why you didn't get one any sooner.
Proper Usage
In pressure cooking, keeping track of cooking time is important. It's best to have an oven timer handy to prevent overdoing things. Vegetables can end up being a soggy mess when left in the pot for more than the ideal cooking time. Don't use your pot for other cooking methods, such as frying chicken in a pressure cooker built solely for its purpose, unless the instructions say otherwise.
With proper use, you and your whole family will be delighted with interesting meals on the dinner table, just like grandma used to make.
Choosing A Pressure Cooker
The following questions can help you find the right pressure cooker for your specific needs.
What Size Do You Need?
Pressure cookers can only be filled about two-thirds full with most foods, and half-full for those which foam or froth while cooking. So think about how many people you usually cook for, how many portions you often prepare and the servings for each meal you want to make.
What Functions Can It Perform?
Stainless steel stovetop pressure cookers can double as a standalone cooking pot. If you still have space for a new countertop appliance, then the electric type can be a good choice! The best option? Get a multi cooker. You end up with the pressure cooker you need, and more. Several functionalities are packed in a single unit for the ultimate kitchen appliance that'll make your life easier.
What Are Its Safety Features?
Modern pressure cookers are safer to use with:
the incorporation of a quick release option;
steam valves to vent the pressure as necessary;
tight locking lids.
Also, an accurate indicator once the acceptable standard of pressure cooking is reached will eliminate any guesswork.
Are There Replacement Parts?
Availability and costs of parts that may need to be replaced must be factored in. You can save yourself from the frustration of trying to find a crucial pressure cooker component right when you need it.
How Often Will You Be Using It?
Stainless steel is an excellent choice when it comes to durability. Non-stick and aluminum cooking pots can discolor and tend to smell over time. A high-quality pressure cooker, such as a trusted multifunctional REDMOND appliance will give you the peace of mind of a durable investment.