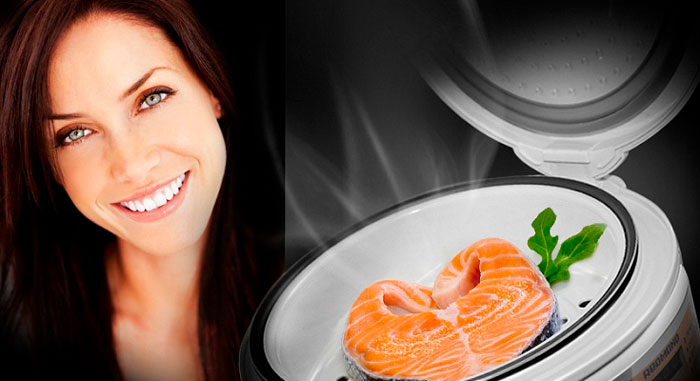 Would you believe that classic chicken recipes sound harder than they actually are? Here are some of the most delicious chicken meals you can make in incredibly just a few minutes with the help of a highly functional multi-cooker.
Chicken Schnitzel
Schnitzel is the German word meaning 'cutlet' that's commonly used to describe breaded and fried meat. Done with chicken? You're bound to create a big hit with both kids and adults alike. It's as easy as rolling the pieces in coating and letting your multicooker do the job of producing tender chicken schnitzels that's crunchy and munchy to perfection!
What you'll need:
• 400 g chicken fillet;
• 500 ml vegetable oil.
3 small bowls for:
• 2 pcs eggs, beaten until smooth;
• 1 cup cake flour, seasoned with salt, pepper, and chicken spice;
• 1 cup breadcrumbs.
Quick and easy steps:
1. Rinse chicken fillets then dip in flour, eggs, then bread crumbs.
2. Pour vegetable oil into your multicooker. Select the 'Fry' program and set the cooking time.
3. Fry your schnitzels until golden brown, ideally 8-10 minutes on each side.
Serve with lettuce, tomato and lemon as you wish.
Chicken Curry
Warm up with this delicious chicken curry infused with spicy Asian flavours, perfect for cold days and nights.
What you'll need:
• 6 pcs chicken thighs;
• 1 1/4 tsp salt;
• 110 ml vegetable oil;
• 400 ml coconut milk;
• 1 tsp curry powder;
• 1/2 tsp cayenne pepper;
• 1/2 tsp ground turmeric;
• 1 onion, thinly sliced;
• 2 tsp crushed ginger;
• 3 tsp crushed garlic;
• 2 tbsp cornstarch;
• 2 tbsp cold water;
• 1 1/2 tbsp lime juice.
Quick and easy steps:
1. Using the 'Browning' function, heat the oil and brown chicken pieces on all sides.
2. Combine coconut milk, curry powder, cayenne and turmeric in a bowl then pour over chicken.
3. Add half the onions, ginger, and garlic. Cover and cook, then choose the slow cooker program. Let cook for 4-5 hours.
4. Mix cornstarch and water until smooth, then pour into the pot. Cook for 30 more minutes until the sauce has thickened.
5. Add the remaining onions, garlic, and lime juice.
Best served hot with rice, and sprinkled with chili flakes for added spice.
Chutney & Mayonnaise Chicken
What initially sounds like an unusual combination turns out to be a saucy, flavourful and perfect recipe! No wonder Chutney & Mayonnaise Chicken is much-loved by many as it never fails to appease tastebuds, and with multicookers delivering an amazing dish every time.
What you'll need:
• 4 pcs chicken drumstick;
• 4 pcs chicken thighs;
• 1/2 cup mayonnaise;
• 1 cup chutney;
• 1 pkt brown onion soup;
• 2 cups milk;
• salt and pepper.
Quick and easy steps:
1. Combine mayonnaise, chutney and brown onion soup in a bowl. Gradually add small amounts of milk until altogether mixed.
2. Select the 'Fry' program to brown the chicken pieces. When done, clean up the multicooker bowl.
3. Put in the chicken, cover with the sauce, then 'Stew' for 2 hours. You can also select 'Porridge' or 'Slow Cook' and set for 3 hours.
Steamed Chicken Cutlets
Steaming is a great method for cooking chicken, effectively retaining its flavour, tenderness and moisture. Create awesome patties without having to use oil in this low-fat protein-rich meal, which can be made healthier by steaming veggies alongside your cutlets.
Rice with Chicken
A lifesaver in the kitchen, with only some chicken cubes and grains, and a bit of curry spice to serve a wonderful, golden meal for your family or get-together.
Chicken Noodle Soup
A whole batch of good old chicken soup can be made in merely an hour using the 'Soup' function. Make it creamy, brimming with veggies, and as flavourful as it can be with the addition of the freshest herbs.
Marinated Chicken Wings
Short on time? Prepare these chicken wings which don't need overnight marinating. Pour the quick mixture and everything else delicious for your multicooker to stew.
Get your REDMOND Multicooker today and enjoy sitting down to simple but comforting dishes! The all-in-one ingenious multi purpose invention will let you fry, steam, stew, cook rice, soup and do a whole lot more without much effort.