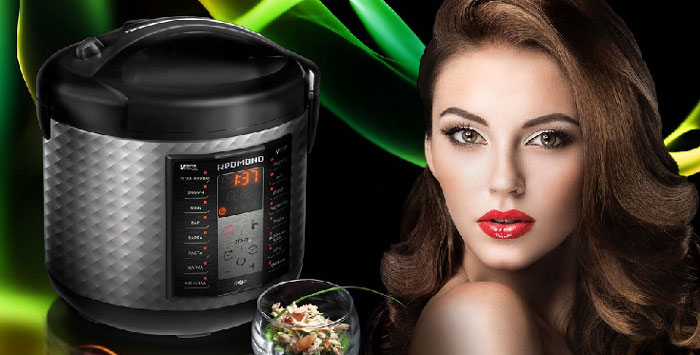 Multi cookers have revolutionized cooking to fit every lifestyle with kitchen tasks made enjoyably easy. You can prepare a great dish before heading to work, and come home after a long day to a warm meal. On the busiest of days, you can quickly whip up a delicious and nutritious proper dinner for your family to share. Many find comfort in multi cooker dishes that make them full and satisfied without having to sacrifice their weight loss goals. Pick any of these complete meal recipes made lighter, healthier, and kept under 500 calories.
Pressure-Cooked Picadillo
For a fast and easy supper, Picadillo delivers a wonderful meal that can easily become a family favorite!
Serving Size: 1/2 cup = 207 calories.
Ingredients:
1 1/2 pound 93% lean ground beef;
1 onion, chopped;
2 cloves garlic, minced;
1 tomato, chopped;
1 tsp kosher salt;
1/2 red bell pepper, finely chopped;
2 tbsp cilantro;
1/2 can tomato sauce;
1 tsp ground cumin;
2 tbsp capers or green olives;
1-2 bay leaf.
Instructions:
Press saute on your multi cooker. Brown meat and season with salt and pepper.
Add garlic, onion, tomato, salt, pepper and cilantro then stir for a minute. Next, add the olives, cumin, and bay leaf. Lastly, mix in the tomato sauce and 3 tbsps of water.
Cover and cook under high pressure for 15 minutes. Do a natural or quick release.
Serve and enjoy! Picadillo is great with tacos or served over rice.
Chicken and Lentil Soup
Healthy, filling and nourishing soup with plenty left for lunch or freeze for a later meal.
Serving Size: 1 1/3 cup = 129 Calories.
Ingredients:
3 boneless, fat trimmed chicken thighs;
1 pound dried lentils;
7 cups water;
2 tbsp chicken bouillon
1 small onion, chopped;
2 scallions, chopped;
1/4 cup cilantro;
3 cloves garlic;
1 medium ripe tomato;
1 tsp garlic powder;
1 tsp cumin;
1/4 tsp oregano;
1/2 tsp paprika;
1/2 tsp kosher salt.
Instructions:
Place all ingredients in your multi cooker.
Stir and cover, then cook under high pressure for 30 minutes.
Shred the chicken and mix in with the lentils.
Creamy Tuna-Noodle Casserole
A super one-dish recipe made with tuna, peas, peppers, onions and egg noodles infused in velvety sauce. Serving Size: 1 cup = 290 Calories.
Ingredients:
1 tub (8 oz.) cream cheese spread;
1/2 cup evaporated skim milk;
1 tsp garlic powder;
2 cups cooked egg noodles;
2 cans light tuna chunks in water, drained;
1 cup frozen peas;
1 can mushrooms;
1/2 cup shredded part-skim mozarella cheese or reduced fat cheddar cheese.
Instructions:
Mix cream cheese, 2 tbsp milk and garlic powder. Blend well.
In a bowl, combine noodles, tuna, mushrooms, peas and remaining milk together with the cream cheese mixture.
Transfer to greased multi cooker pot and cook on low for 2-3 hours.
Sprinkle cheese on top during the last 15 minutes of slow cooking.
Quinoa Rice Paella
Get the best of both worlds with much-needed carbs and loads of lean proteins in simplified homemade paella.
Serving Size: 1 cup = 341 Calories.
Ingredients:
13 oz extra lean nitrate-free organic chicken sausage;
340 g frozen seafood mix or seafood of your choice;
1 1/2 cups quinoa rice;
1 onion, chopped;
1 bell pepper, chopped;
1 cup frozen green peas;
1 1/2 cups chicken or vegetable broth;
1 1/2 cups diced canned tomatoes;
1 1/2 tsps garlic salt;
1/2 tsp ground paprika;
green onion for garnishing.
Instructions:
Brown the chicken sausage for 5 minutes, then chop into small chunks.
Mix chicken, onion, bell pepper, tomatoes, rice, broth, salt and spices altogether in the slow-cooker pot.
Slow cook on high for 3 hours.
Add thawed seafood and peas, then cook for another 30 minutes.
Garnish with some green onions and serve!