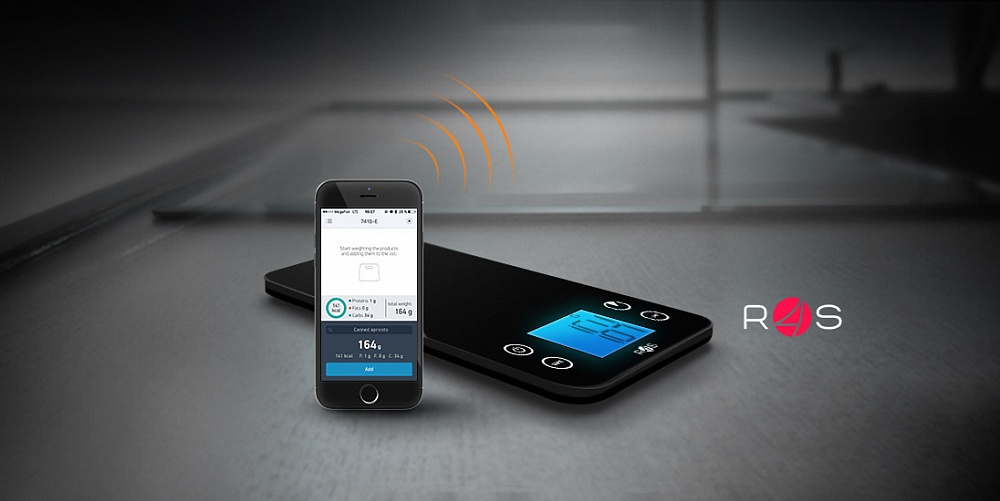 A flawless appearance is a calling card for everyone. REDMOND smart appliances featuring Ready for Sky remote control technology give everyone way to create a perfect body and a successful image!
Welcome REDMOND Smart Home innovation REDMOND SkyScales RS-741S-E, which will be both a wonderful gift for you and your family and a reliable personal assistant in getting into perfect physical shape. From now on, all you need to control your diet is just this compact kitchen appliance and a smartphone.
The SkyScales have all the advantages of modern kitchen scales: they display a grocery's weight down to the gram, deduct tare weight, and suggest selecting from different measurement units. Simply sync the scales with your telephone or tablet and they will become your very own personal nutrition expert! Just weigh a product, select it in the Ready for Sky* mobile application, and the nutritional and calorific data will instantly appear on the smartphone screen. After weighing separate ingredients, the application calculates the total calorific value of the dish prepared. Thus, these all-knowing scales will be able to tell you how many proteins, fats, and carbohydrates are in both 200 grams of broccoli and a portion of vegetable ragout!
If you care about keeping a healthy diet and controlling your portion size, calorific value, and the proportion of proteins, fats, and carbohydrates in the dish, the new smart REDMOND SkyScales RS-741S-E will be your one-of-a-kind solution. Thanks to the SkyScales sticking to the diet, protein-carbohydrate alternation, fasting days, and other complicated nutrition programmes will be much easier! This smart appliance is also irreplaceable when making baby food as every careful mother needs to know both the accurate weight and food contents.
The REDMOND SkyScales RS-741S-E are equipped with a timer, which makes it easy to track the cooking time of different dishes. Their battery lasts for a long time as the scales are automatically disabled 5 minutes after the end of operation. The SkyScales are distinguished by its stylish design: the black body made of tempered glass, touch buttons, and large display provide the most convenient possible operation even if they are operated manually.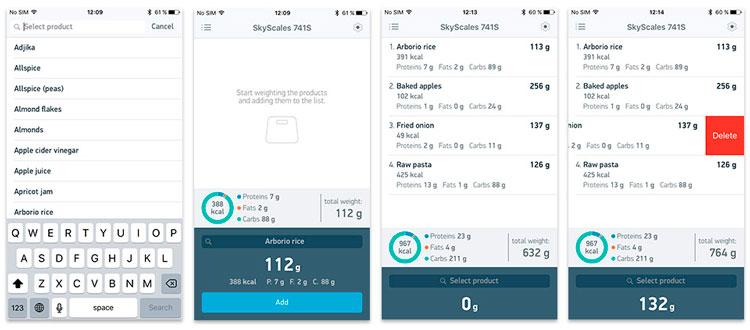 Now you can forget about tiresomely searching for the calorific value, thousands of different applications, and calculations with formulas taken from the Internet. You don't have to stress about all kinds of data on your favourite foods or reading into the package's fine print – your REDMOND SkyScales RS-741S-E know everything!
* - Android 4.3 Jelly Bean and up, iOS 8.0 and up.