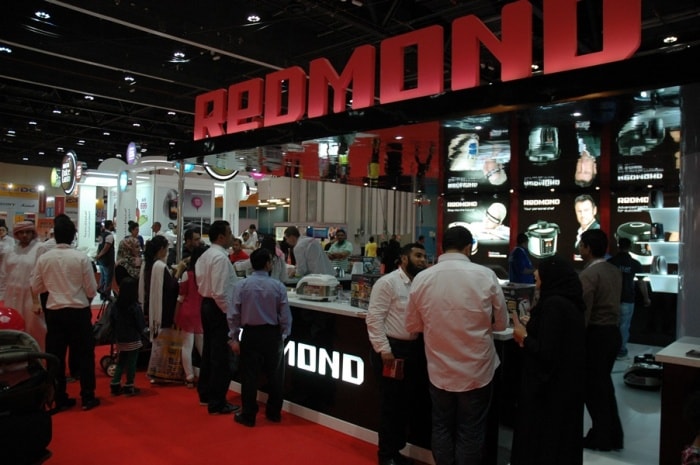 Abu Dhabi (UAE)
26 February-1 March 2014
REDMOND took part in the international exhibition at the ELECTRONICS SHOPPER SHOW in Abu Dhabi—the political, industrial, commercial and cultural center in the UAE. The exhibition is held once a year and is visited by more than 68,000 people.
REDMOND exhibited its latest in household appliances such as the RMG-1205-8 chopper (which has the capacity of 2.7 kg/ min), the RFP-M3905 food processor (which is multi-functional, durable and has a low noise level), and other new appliances.
The company showcased its top multicooker models, the RMC-M150 and RMC-M250 which have the MASTERCHIEF function and the RMC-IH300 with induction heating. At the exhibition, REDMOND sold products, demonstrated the advantages of using a multicooker and answered questions to visitors. The company chefs held tastings and master classes on how to cook various meals in the multicooker. The company representatives participated in teambuilding activities and met with partners representing the largest retail chains in the UAE.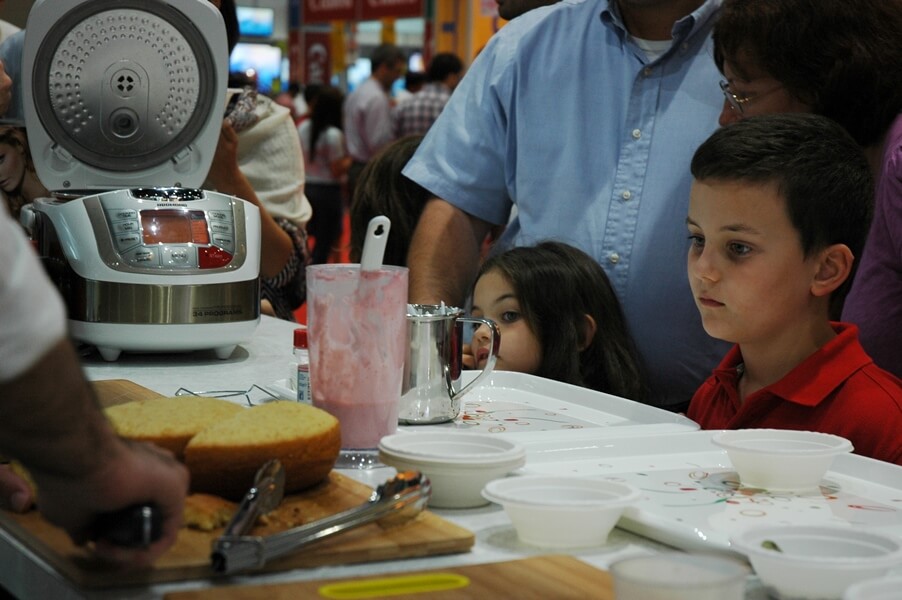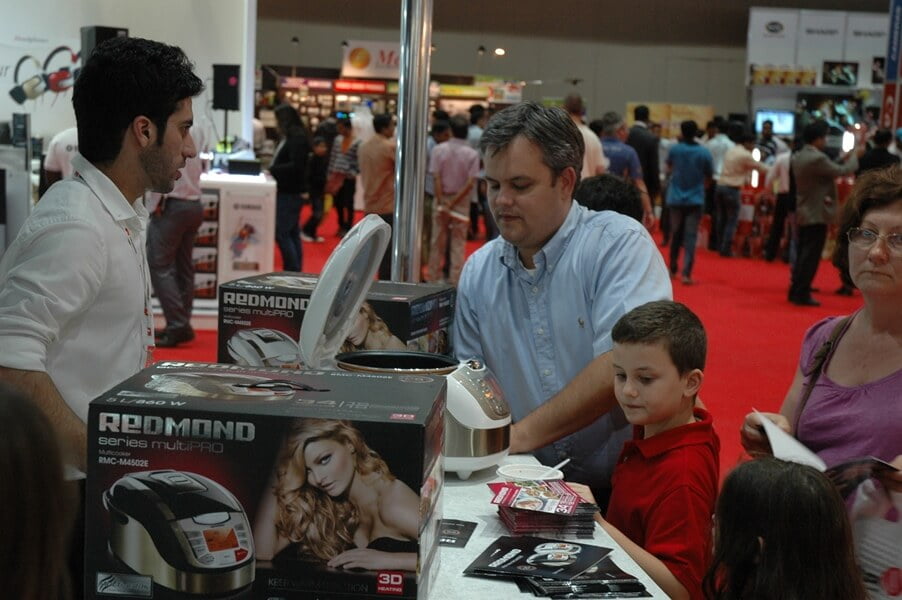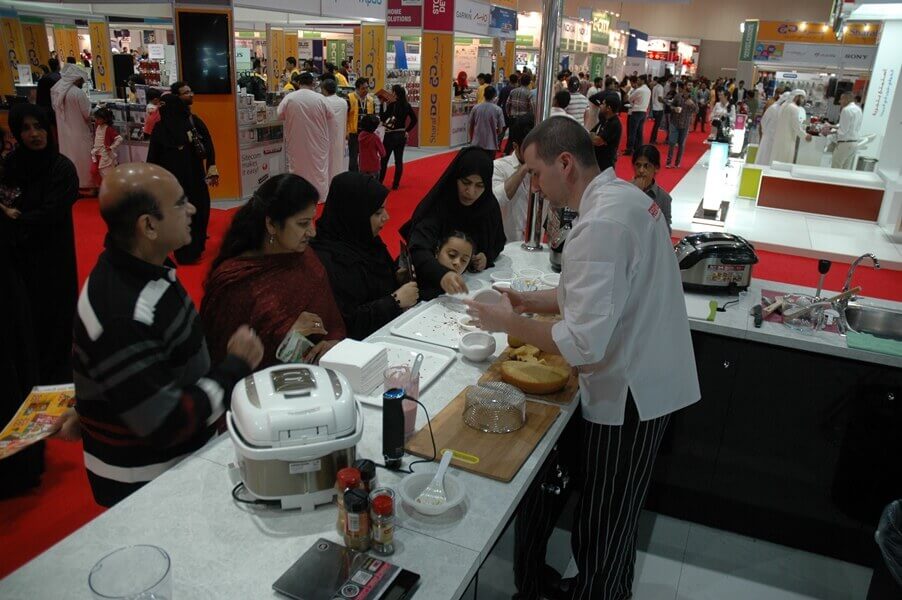 REDMOND products were presented to leading retail chains in the UAE such as Sharaf DG, PLUG-INS and Geants. While there, a tailored cookbook of Arabic cuisine was designed that will be included in each multicooker package for the UAE.
­­­__________________
REDMOND — a modern, dynamic household brand creating advanced technology and dedicated to providing customers with the products necessary for a modern lifestyle while offering the best technological achievements in the development of household appliances. The company's purpose is to provide residents of all countries with modern products which reflect the latest technological advancements and innovations in the field of electronics. The company promotes a modern and healthy lifestyle with contemporarily designed products.