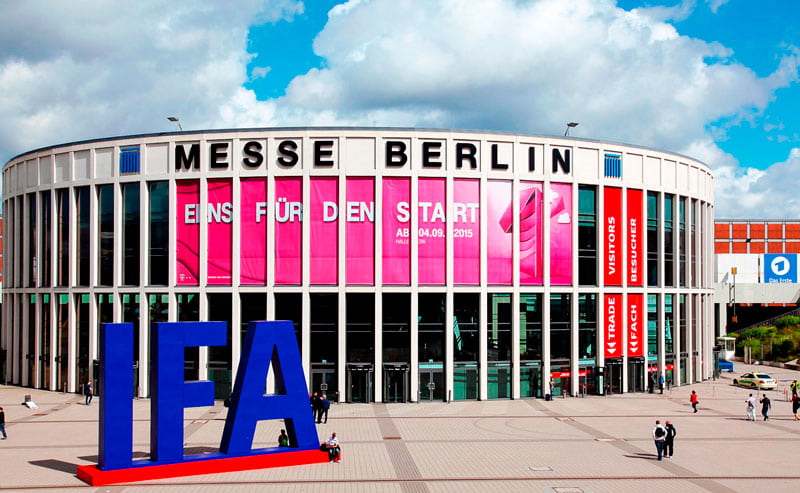 IFA Berlin is the world's largest exhibition with almost hundred years of history: thousands of household appliance and electronics manufacturers worldwide gather together to demonstrate their best innovations at Messe Berlin exhibition complex every year.
The REDMOND international brand demonstrated Smart Home series with remote control technology from a smartphone at IFA in 2015. The entry of Smart Home appliances to the European market was announced by REDMOND ambassadors in the previous year and both brand partners and customers waited edgily for this innovation. The feature of controlling household appliance operation from around the world was recognized by the public as the innovation technology that is able to implement the concept of the smart home and the Internet of Things even today.
Together with smart appliances traditional multicookers RMC-151E, RMC-250E, RMC-280E and a wide range of other kitchen appliances such as meat grinders, food processors, blenders, kettles and coffee makers were displayed on the stand.
During cooking master classes and tastings, where visitors were offered fried potatoes and bacon, light risotto with mushrooms and also original plum cake, the guests of IFA 2015 highly appreciated the versatility of compact multicookers. The feature of making baby food and light dietetic dishes alongside with cooking "ordinary" food attracted a particular interest.
The visitors got a pleasant surprise – anyone willing was able to get a personal discount in the e-shop multicooker.com and purchase an appliance immediately.