ONE APPLIENCE, MANY POSSIBILITIES

Multicooker-a universal solution which can replace several kitchen appliances saving you space in the kitchen and leaving more money in your wallet. No need to buy another frying pan, deep fryer, steamer, oven, etc-a multicooker can do it all. REDMOND's multicooker offers almost endless meal possibilities with little effort on your part. Now you can use any recipe or even your imagination to effortlessly put a meal together. The multicooker has a built-in microprocessor that ensures a successful, tasty meal. Use it to make soup, oatmeal, juice drinks, fry (fish, meat, poultry), prepare vegetarian dishes and seafood, or bake desserts and pastries.
Multicooker Functions
STEAM
Cook vegetable dishes, fish and meat—indispensable for making dietary dishes.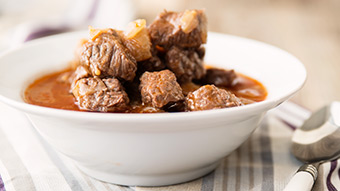 STEW
A program that can stew fish, meat and vegetables.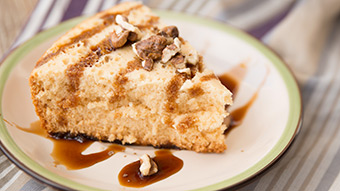 BAKE
This program can bake cookies, cake, and make cheese and vegetable casseroles.
COOK
Use this program for cooking vegetables and beans.
SAUTE
A program for making a variety of meat and fish dishes, poultry, stir-frying vegetables, mushrooms, and potatoes.
YOGURT
Make your own, natural yogurt.

HEALTHY EATING

It's no secret that fatty, fried foods are bad for our health. If the health of ourselves and our family is a top priority, then a multicooker is the perfect solution. The multicooker comes equipped with a non-stick coating which makes it possible to prepare dishes using virtually no fat while retaining the natural flavor, vitamins and minerals in the food. Additionally, the bowl is made of high quality alloy which is harmless to our health.





    ADVANCED TECHNOLOGY



REDMOND strives to create multicookers which will enrich your life and make your life easier. With advanced technology, we have created a universal solution, the multicooker, that is able to replace a full set of kitchen appliances (oven, pans, deep fryer, steamer). The possibilities are almost endless with REDMOND multicookers. Now you can cook a meal with little effort.

Multicooker features
COMFORT, EASE-OF-USE AND SAFATY
REDMOND multicookers are unusually light, and each one comes with a handle for easy carriage. Cooking with it is very easy, simply put everything in the bowl, select a program, and let the multicooker do the rest. There's no risk of being burned or burning your meal due to its clever design. This appliance has temperature and pressure control to ensure that everything is operating at its full and safest capacity. To clean the multicooker, simply remove the bowl, wash, and wipe dry.