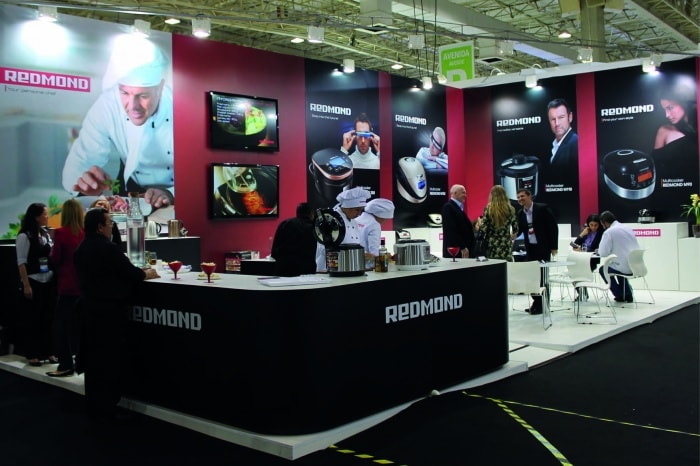 Sao Paulo (Brazil)
15-18 July 2013
REDMOND participated in the international exhibition ELECTROLAR SHOW.
The company presented a new generation multicooker in the 2013 ELECTROLAR SHOW – the RMC-250 with the MASTERCHIEF function.
The innovative MASTERCHIEF function, designed by REDMOND engineers, gives you the opportunity to cook meals as you like: no need to adapt to the automatic programs, now you can change the automatic programs; set the programs to your taste or create your own program.
The multicooker 250 is also equipped with 48 programs, the MULTICOOK program, a convenient touch panel and a multi-layered ceramic bowl. REDMOND also presented the ever popular models – M150, M90, M70.
At the exhibition, the company presented trends in the field of home technology – the vacuum cleaner RV-S314 with an enhanced cleaning system 'Multicyclone 5+1', the coffee maker RCM-1503 with an innovative brewing system which brews under pressure without oxygen.
ELECTROLAR SHOW – Brazil's largest annual international B2B-exhibition of domestic technology, mobile and IT devices. People of different industries come together to meet manufacturers, dealers, and partners. More than 25,000 Brazilian companies participated at the exhibition in Brazil as well as companies from different countries. REDMOND representatives had meetings with partners from Latin America to discuss further cooperation.