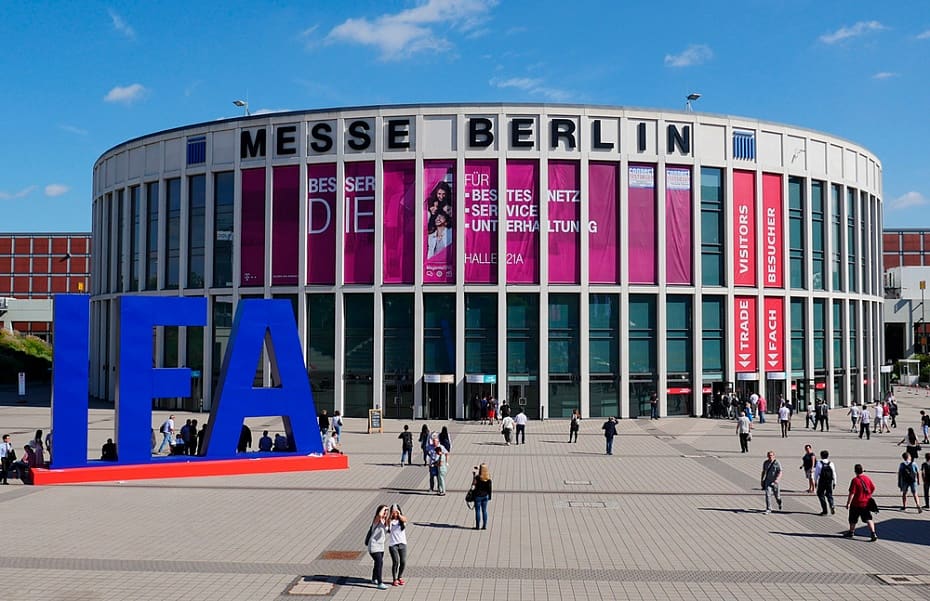 IFA in Berlin is the most relevant showcase of the international consumer and home electronics industry.
This more than 90 years old tradeshow has not only been successful throughout time, but has no competition to speak of. The unique combination of public show and order platform gives IFA its importance. A leading trade show for consumer electronics, IFA is the main meeting place for key retailers, buyers, and experts from the industry and the media. With over 240,000 attendees and close to 6,000 media representatives from over 900 publications, IFA is the place to be!
Traditionally the exhibition defines new trends in the field of domestic appliances and electronics. REDMOND is going to unveil its innovations in the area of the unique remotely controlled Multi Cooker CBD100S with Double Chef technology patented by the brand. The Multi Cooker features two bowls with separate heating elements. This device allows cooking two completely different dishes at once by using any automatic programmes of the Multi Cooker. The REDMOND Smart Appliance line-up includes a variety of devices: Multi Cookers, Kettles, Coffee machines, Irons, Heaters, etc.
REDMOND company kindly invites visitors to attend its stand in the Home Appliances Pavilion at IFA 2017, September 1-6, 2017 in Berlin. We will be located in Hall 8.1, booth 214. Visitors of the REDMOND booth will get the chance to meet the brand's most exciting innovations in additionto taking part in dish tastings.