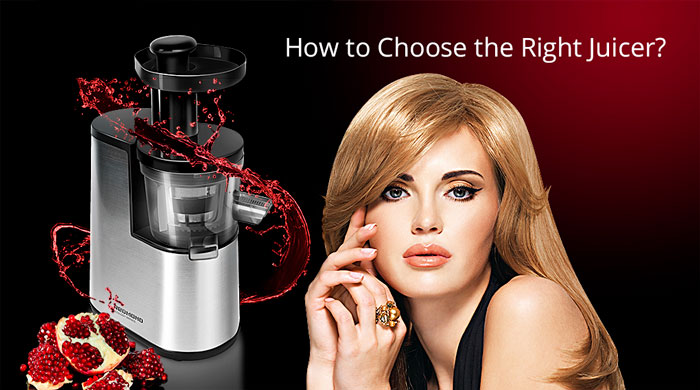 One of the best ways to start your day is to power up with some freshly made juice. Having your own juicer at home will help you stay fit in an enjoyable and almost effortless way. The machine functions to separate nutrient-rich juice from fruit and vegetable fibers, such that your digestive system doesn't have to.
Plenty of green machines are available on the market that would meet any budget, though the cheapest ones won't put you at your happiest and healthiest self. Juice yield and quality are essential considerations, for you'd want to squeeze in every possible ounce of goodness into your glass! Here are your three choices and how each type of juicer works.
Centrifugal Juicers
The most commonly used juicer today which can be attributed to its speed and efficiency. The machine is super fast, which makes it the ideal juicer for people racing with time yet wants to see to it that they drink fresh juice everyday.
As its name suggests, centrifugal force works to extract juice from fruits and vegetables which are pushed down a feed tube. There's no need to chop ahead for the spinning cutter slices them and leaves the pulp into the pulp extractor. Noisy as it can be, you'd quickly get your drink using a centrifugal juicer and cleaning up will be easy too.
Masticating Juicers
Slow juicing, also referred to as cold press juicing or masticating, utilizes a low rpm motor to best retain the nutritional value of fruits and veggies. It offers more opportunities to incorporate nutrients into your diet since it can extract juice from firm fruits, vegetables, greens, roots and herbs such as wheatgrass which the typical juicer cannot possibly handle.
A masticating juicer works in a completely different way from centrifugal types. Less heat is involved during the process that does things slowly but surely. There's significantly reduced food waste which then gives you "more juice for your carrot." It reduces oxidation of juice which allows you to keep your drink for 48, even up to 72 hours, without losing its nutritional value.
Apart from providing fresh juice always within reach, with a versatile slow juicer you can also make:
salsa;
baby food;
smoothies;
ice cream;
and sorbet.
Citrus Press
A machine that works on a very simple principle that revolves on using pressure to squeeze juice out of citrus fruit. Lemons or oranges are horizontally cut in half which is then pressed down onto a reamer which holds the fruit's inverted shape, then you'd have to push a cup down to extract its juice.
There are hand juicers, manual presses and electric types. The non-electronic kitchen tool is the most cost-effective choice that would be great if you only need to make a glass or two. Choose an electric citrus juicer if you're looking for speed in producing cool and colorful drinks to serve your family daily.
Getting the right juicer to suit your needs and lifestyle can be deemed an investment for long-term wellness. A smart shopper will consider the company and its reputation, and go with trusted brands like REDMOND. Discover the best juicers made available to you at our online shop and start your journey to healthier living!