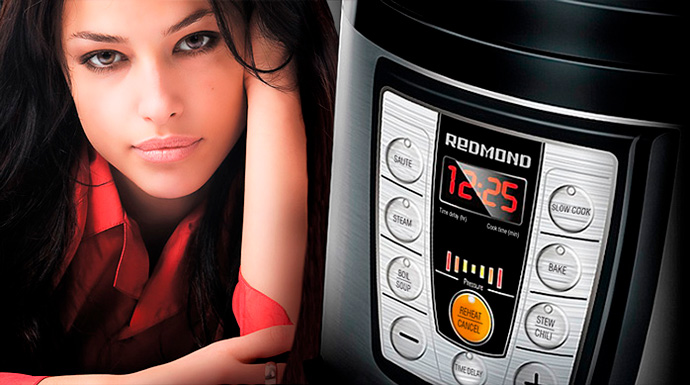 If you 're a lucky recipient of a multi-cooker or have just brought home this remarkable beauty, here are a few things to know to unlock your unit's full potential! Whether you've already owned one and just got an upgrade or still planning to buy one for your home, there's something interesting to learn like useful tips and tricks on how to best use your device.
1. The Initial Test Run
A multicooker is basically a:
pressure cooker;
slow cooker;
deep fryer;
steamer;
bread maker;
and more packed in one appliance.
It may seem overwhelming at first, but is actually fairly simple to use with proper firsthand information. Reading out the guidebook that came with your own model is the key to ensuring the success of your inaugural cooking session!
Before getting too excited, go through the guide and find out how to set it up. Learn how the parts fit together and see to it that everything is secure and works properly. Fill your cooker with water as instructed and perform a test run. This is essential to get a feel of your unit before jumping to your favorite recipe. Familiarize yourself with the display, controls, and various functions.
2. Water Is Essential
When working with multi-cooker, keeping it moist is of great importance. Note that the container should always have some liquid inside it, especially if you are pressure cooking. Without water, food yield is dry and rough, and the base of your unit can burn out!
3. Optimal Container Levels
Overfilling containers is a common mistake made by owners of multicookers, resulting to dry or uncooked food apart from compromising the safety of your appliance. Due to excess amounts, the ingredients cannot mix up well. For best results, fill the container to only two-thirds of its capacity, and should be kept to one-half full for foods that expand such as beans and grains.
4. Using A Lighter Lid
A multi-cooker functions as slow cooker and pressure cooker, but comes with a single lid for both functions. The actual lid tends to be heavy, primarily built to support pressure cooking. A lighter, transparent lid will come handy and more convenient when slow cooking and especially when lifting to add ingredients.
5. The Pressure Release Device
Pressure release devices serve as indicators as well as release points of extra pressure from within the container. It allows steam and gases to pass through, so keeping this important part clean must not be overlooked. Using a washcloth, remove any food particles that may have accumulated in this area. Doing so after every meal you cook improves the efficiency of your multicooker and extends the lifespan of your investment.
Avoid cooking foods that sputter under the pressure cooker setting, such as applesauce, oats, and pasta. Use the slow-cooker setting instead for easier cleanup.
Multi-cookers can potentially topple off all your cooking pans and utensils, and other small kitchen appliances with its versatility to meet different purposes along with knowledge of these advices. It's time to embrace technology and add a new dimension to your cooking experience. Remember, if it's a multicooker, then it's got to be a REDMOND!