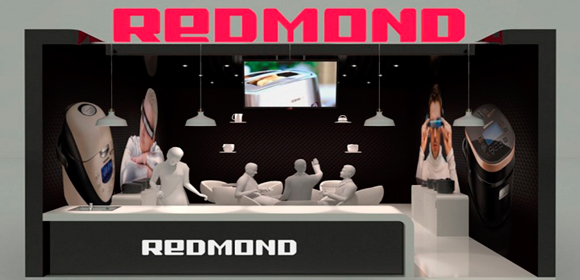 The 2014 ZUCHEX Housewares & Gift Fair & Electrical Appliances* fair is one of the largest household appliances exhibitions in Eurasia. This sizeable event was held on the 3-7 of September at the TUYAP Fair Convention & Congress Center in Istanbul, Turkey.
At the 2014 ZUCHEX exhibition, REDMOND presented the most anticipated new lineup of products. The multicooker, RMC-M90, was one of the most popular products with visitors to the REDMOND booth. Additionally, the company prepared a special gift for the guests: Some of the most famous Turkish chefs and audience favorites, Rafet Ince and Rugar Sunbul, conducted a demonstration of the multicooker by cooking some of their speciality meals which gests were able to taste afterwards. Impressed with the multicooker, the chefs declared that they would "recommend REDMOND to all Turkish people because it creates healthy and delicious meals while saving you time".
REDMOND's booth was visited by more than 5000 people. Representatives from some of the largest, Turkish retail chains such as Media Markt, Teknosa, Bimeks, Metro, Boyner + YKM, Carrefour, Karaca and others attended this event. A number of promising contracts were signed.