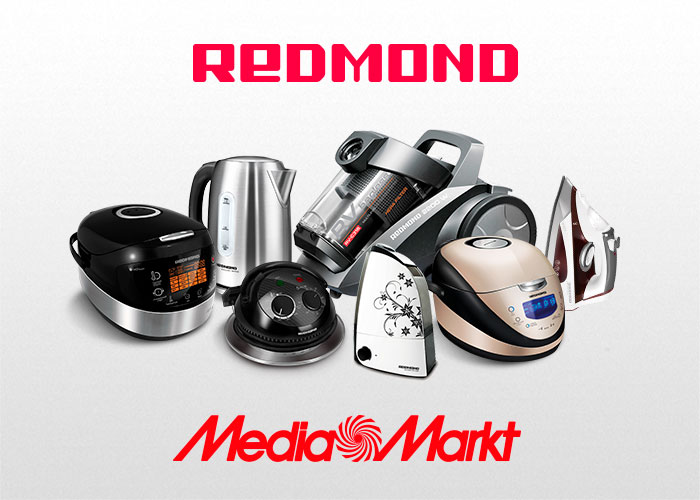 REDMOND has successfully developed a basic line of business in Europe. In 2014 REDMOND extended a contract for long-term cooperation with the world's largest sales network of household appliances – MediaMarkt.
Today, MediaMarkt has an international network of more than 750 stores in 14 countries around the world. The company focuses on manufacturers whose goods are in high demand; only the most popular brands of home appliances and electronics.
REDMOND's innovative products are in high demand amongst German consumers in particular.  Currently, the brand has home appliances in virtually all categories of appliances and is successfully sold in MediaMarkt hypermarkets and at the online store, www.mediamarkt.de.