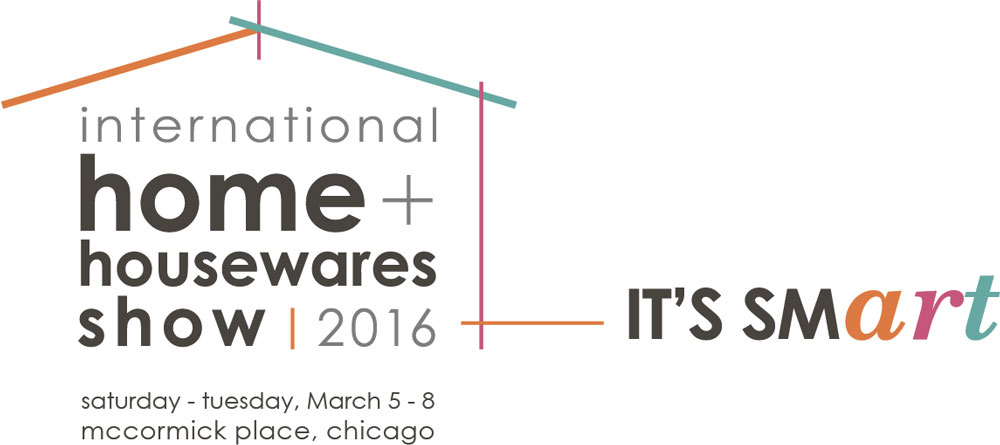 The International Home & Housewares Show, one of the biggest, most prestigious domestic appliances and home goods exhibitions, took place in Chicago on March 5-8. In the largest business center in the U.S., the REDMOND brand represented ultrachic models of appliances and unveiled a line-up of intriguing smart appliances with remote control via a smartphone.
More than 2,100 companies from 34 world countries took part in the IH+HS. Over 60 thousand of people visited the event over the course of three days, nearly amounting to the summed up populations of such European countries as San Marino and Liechtenstein put together! This year, the show featured new branding with a focus on its theme – "It's smART". The idea combines smart business decisions directly with art used to design, create, and market products. The new show signage and visuals reflected the clash of smart thinking and smart design. Attendees saw large mobiles and grand portals with intersecting colored bars and semi-transparent panels displaying designer drawings of products.
Companies introduced a wide product range: dishware, home décor, domestic appliances, as well as different home efficiency solutions. As is well-known, REDMOND implements in its multifunctional devices an idea of a smart, comfortable, and safe home, which is the reason this brand evoked such a great level of interest among the visitors.
REDMOND demonstrated ultramodern multicookers, pressure multicookers, and multikitchens. Some of them are already known to American consumers as high-class assistants in preparing various dishes. The unveiled REDMOND innovation is a full line-up of smart appliances for the kitchen, home, health, and home safety.
On-line industrial design magazine Core77 proclaimed Multicookers as ruling the appliance world this year. REDMOND presented its unique development – a premium multikitchen called SkyKitchen CBF390S, which can be controlled via wi-fi. For the first time ever, a kitchen device can act as a personal chef twenty-four seven and prepare tasty dishes even when you're far away from home. The CBF390S comes with an attractive premium design and 21 automatic programs including the MULTICOOK program to prepare dishes using a sous-vide technique and a built-in radio tuner! Thanks to its MASTERCHIEF Lite function, the appliance always adjusts to the tastes of its owner and cooks exactly the way he likes it! The smart multikitchen can be easily transformed into a next-generation programmable stove; you can put any heat-resistant utensils on an absolutely flat heating element and easily fry steaks in a frying pan, boil water in a kettle, cook in a saute pan, or brew coffee in a Turkish coffee pot. Cooking from a smartphone is an undoubtedly smart and timely solution for people of today's world!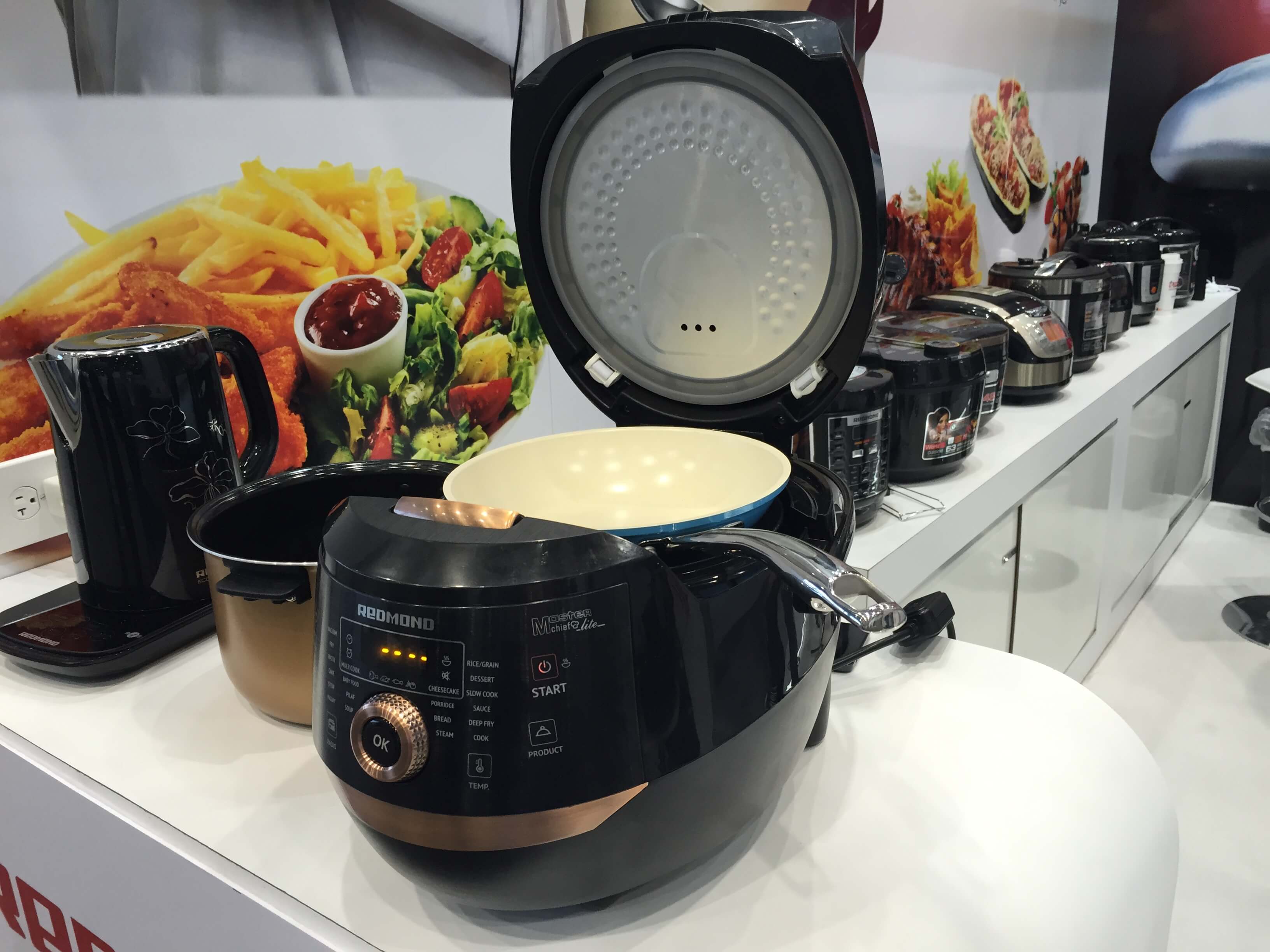 REDMOND – take a step into the future!